Our Curse This Place tapes are available online →
Head over to our bandcamp merch page to get your hands on a limited edition white cassette! http://reversingfalls.bandcamp.com/merch
Watch
999 views tell yr dad about our music video
tumblrbot asked: WHAT IS YOUR EARLIEST HUMAN MEMORY?
free stream of our recent singles and EPs via...
Watch
VIDEO FOR CURSE THIS PLACE!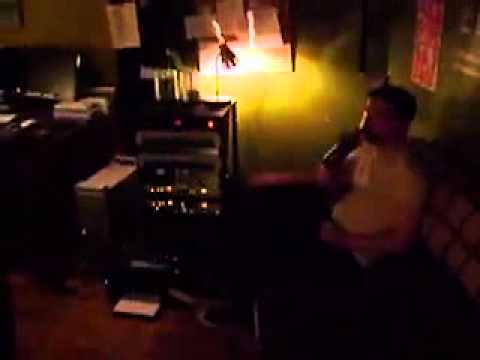 New RF Jams?
It's true, our first album isn't even out yet and it appears that work on LP2 has already begun. Montreal friends can get a taste of the new riffs at the Passovah 4 year anniversary Feb 10th at Il Motore
Is This Thing On? CBC Radio 3 Song of the Day!
Last week our song Is This Thing On? was named CBC radio3's song of the day follow the link to read the write up and rock out to the jam! http://radio3.cbc.ca/#/blogs/2012/1/LISTEN-Reversing-Falls-Is-Thing-Thing-On
Is This Thing On? →
New number, just in time for the upcoming excitement. this song: will appear on our album, was recorded by "mixwiz" Mark Lawson features great guy Jamie Thompson channeling his inner Dave Grohl.
2011 Cross-Continental Op!
Going on a tour of Canada. See the dates, more to come: 9/21- Pop MTL - O Patro Vys - 9pm w/Liam Finn & Marques Toliver 9/22 - Pop MTL, Passovah Showcase- Divan Orange - 4pm w/Parlovr, DUZHEKNEW & Stranger 9/29 - Toronto - Silver Dollar 10/1 - Guelph TBA 10/5 - Winnipeg - Lo Pub 10/6 - Saskatoon - Walker's 10/7 - Edmonton - Wunderbar 10/8 - Calgary - Palomino 10/13 -...